More impact
for your presentations
More impact
For your presentations
Toster Studio is a software that makes it seem like you are giving a virtual presentation in the biggest professional TV studio, while in fact you are doing everything yourself from the smallest office in your company. Use Teams, Zoom or any streaming platform.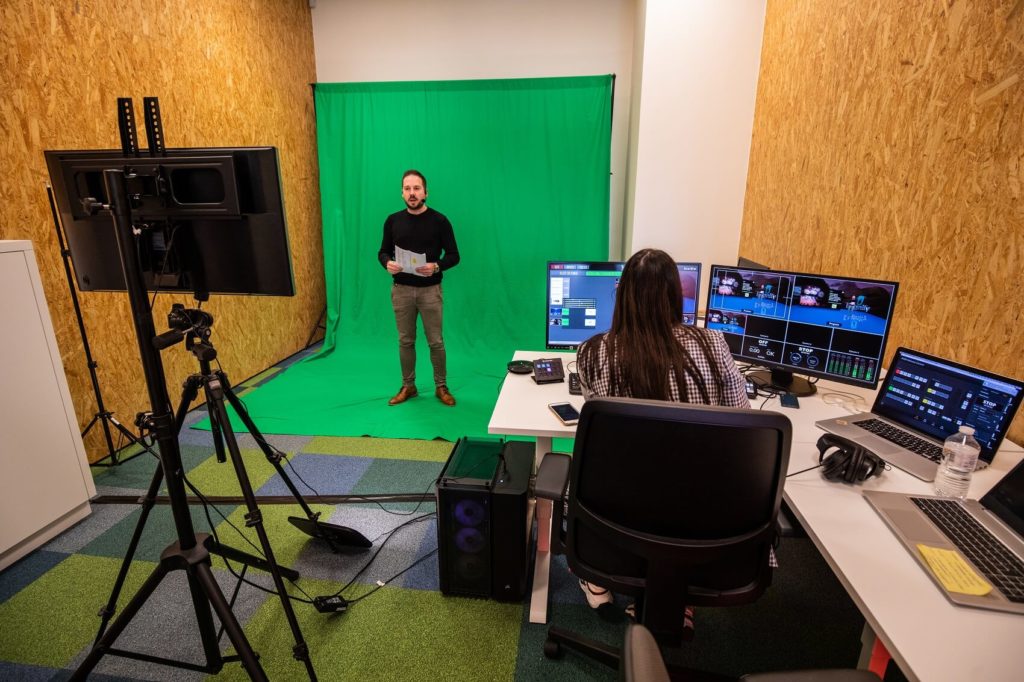 AFFORDABLE video SETUP
at your office
All you need is a greenscreen and Toster Software to tell your story in such a way that it's worth watching. We create an virtual studio that is personalized and completes your story. Toster software is as simple as a To(a)ster, so you can use it on your own.
Use it for your (PowerPoint) presentations, webinars, trainings,live-streams or just record as content. Toster Studio is compatible with al your meeting programs as Teams, Google meet, Zoom and more.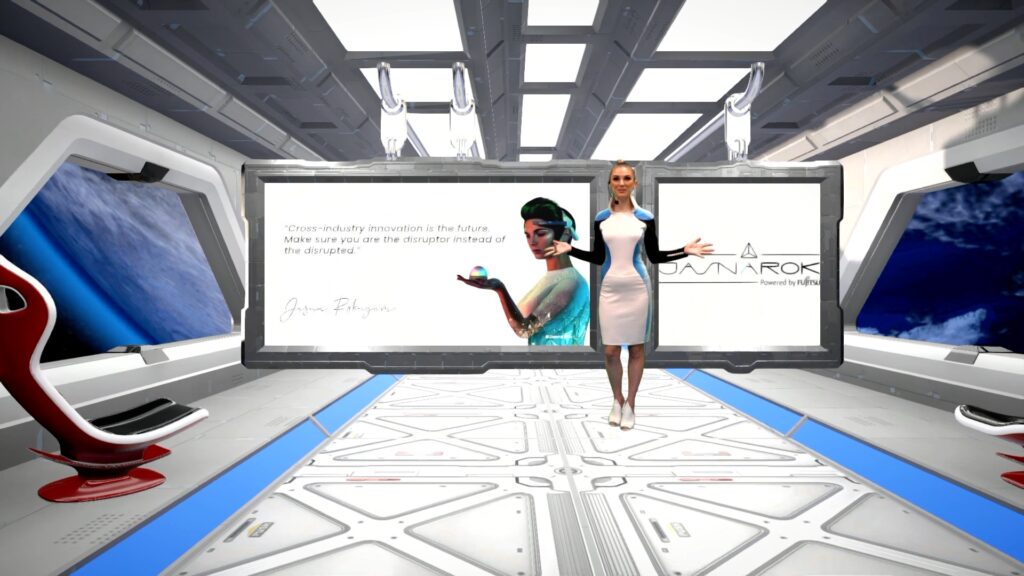 Eye-catching
3D environments
Get more out of your everyday communication and turn it into an experience. With Toster Software you can have your own branded virtual studio that you can use for various applications and reasons. Or you can use one of the standard environments.
You don't need a (big) external team. It's so easy you can do it on your own after a training session. All you have to be able to do is click on the right things.
Can you click on things?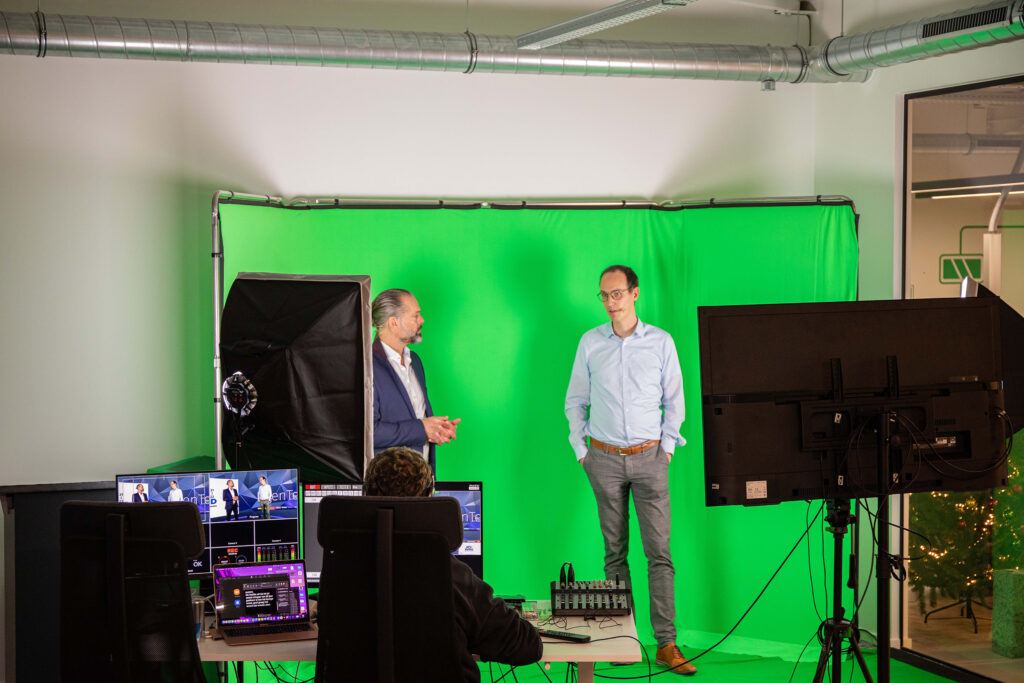 "What a tool. The personalized background and playing with the different camera angles made it a relief for our colleagues to follow the Quarterly Business Review in this way. We will definitely be using Toster in the future."
"Toster took my webinar to the next level. Thanks to their studio and software, I was able to choose the exact look that suited my presentation and my company. The fact that the camera points are changed regularly brings the presentation even more to life, and makes it a very pleasant experience to watch."
"War for talent: everyone is looking for IT profiles. Thanks to Toster Software, we can easily address new candidates with a personalized video. We stand out!"